Paul Heinbecker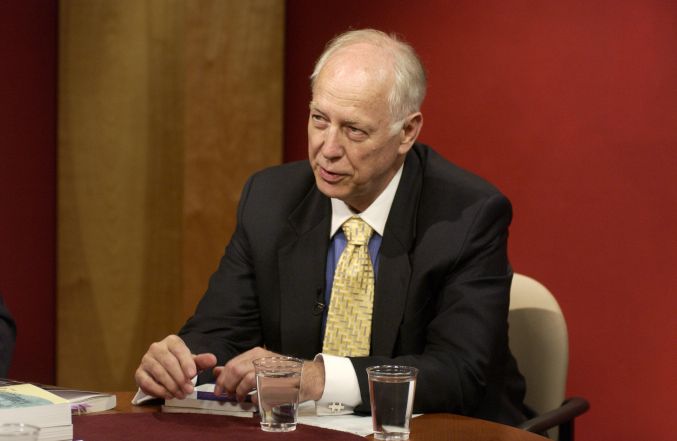 PAUL HEINBECKER served as Permanent Representative of Canada to the United Nations in New York, Ambassador of Canada to Germany and Minister (Political Affairs) at the Canadian Embassy in Washington, as well as in more junior positions in Ankara, Stockholm and the OECD. In Ottawa, he has been Chief Foreign Policy Advisor to then Prime Minister Mulroney, Assistant Secretary to the Cabinet for Foreign Policy and Defence, and Assistant Deputy Minister for International Security and Global Affairs in the Department of External/Foreign Affairs. Paul was an architect of Canada's human security agenda, helped negotiate an end to the Kosovo war, headed the Canadian delegation to the Climate Change negotiations in Kyoto and represented Canada on the UN Security Council. At the UN he was a leading opponent of the Iraq war, and an advocate of the International Criminal Court and the Responsibility to Protect.
Heinbecker graduated with an Honours BA from Laurier University (then called Waterloo Lutheran University) in 1965. He received honorary doctorates from Laurier in 1993 and St. Thomas University in 2007. He was named Laurier Alumnus of the Year in 2003 and an Alumnus of Achievement on Laurier's 100th anniversary in 2011. He was also selected as one of the 50 top student athlete success stories of the first 50 years of the CIS, Canadian Interuniversity Sport.
In 2004 he was appointed the inaugural Director of the Centre for Global Relations at Laurier and a Distinguished Fellow at the Centre for International Governance Innovation in Waterloo. A frequent commentator on radio and television, he has also written numerous newspaper and journal articles, authored "Getting Back in the Game: A Foreign Policy Playbook for Canada" and contributed to and edited several other books on international relations.